My household chores – Мои домашние обязанности
10.07.2019

Posted by:

Ксения

Category:

Разговорный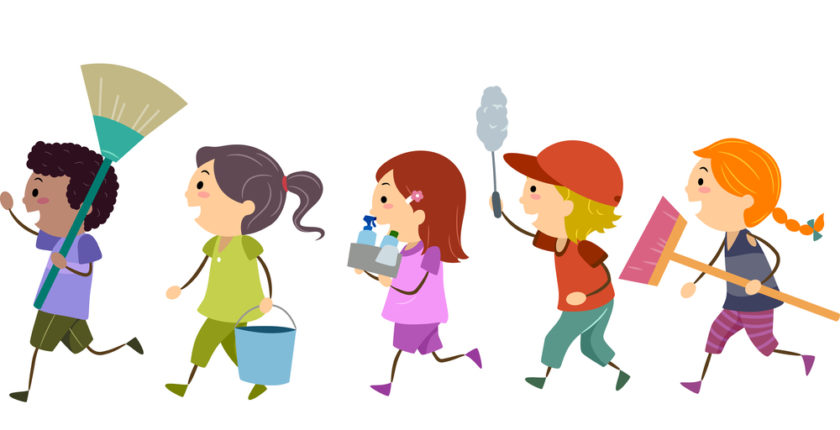 I know only few people who enjoy household duties. Nevertheless, keeping the house clean and tidy is very important. At least parents say that. So what exactly do house chores include?
My tasks about the house can be divided into two sorts – daily and weekly chores. Every day starts with making my bed. If clothes are messy, I need to pick them up. I noticed that all my schoolbooks and copybooks are in order, preparation takes less time. One of the duties is to wash the dishes. It is the most unpleasant for me. If only we had a washing machine at home!..
Several times a week I have to go shopping. It is easy as mother gives me a shopping list and allows buying something sweet. She never makes me carry heavy bags so I go to the store when some products are out. Fortunately, I'm not the only child in the family, so we share some responsibilities with my elder sister. She often forgets something or asks me to wash her cup or plates. That is a piece of cake; I try to help all the time.
On Saturday or Sunday we have our house cleaned. That means sweeping and washing the floor, vacuum cleaning, dusting, laundering and ironing. At the weekend the whole family works. Father cleans the bathroom with a detergent. Mother takes laundering and ironing. My sister and I need to cope with the rest. Luckily, it doesn't take a lot of time and in the afternoon everyone finishes the duties.
As for me, cleaning the house is boring but it helps to discipline people. It goes without saying that a clean and cozy house is better than untidy and messy one.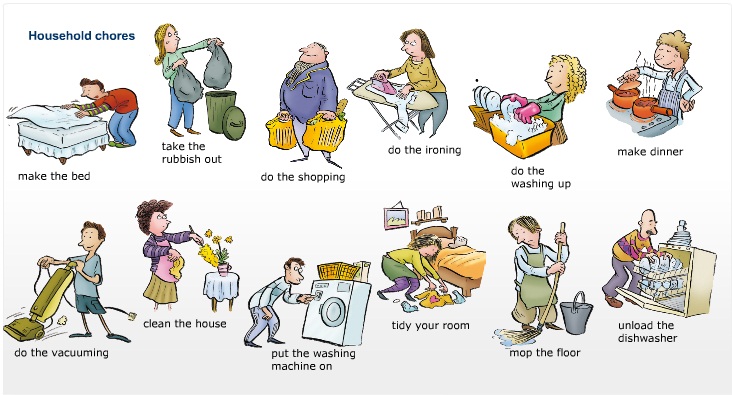 Useful words
Household chores – работа по дому
Nevertheless – тем не менее
Can be divided into two sorts – можно поделить на два вида
Make my bed – застелить постель
Pick them up – собрать
If only we had a washing machine at home!.. – Если бы только у нас была стиральная машина!..
Shopping list – список продуктов
Carry heavy bags – носить тяжелые сумки
Products are out – продукты закончились
Share some responsibilities with – делить некоторые обязанности
That is a piece of cake – Это пустяки
Sweeping and washing the floor – подметать и мыть пол
Vacuum cleaning — пылесосить
Dusting – протирать пыль
Laundering and ironing – стирать и гладить
Detergent – моющее средство