Education in the USA – Образование в Америке (США)
14.08.2019

Posted by:

Ксения

Category:

Разговорный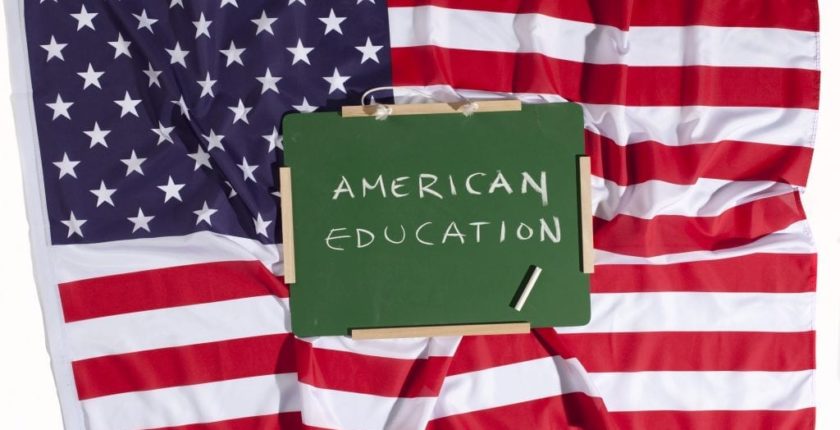 It goes without saying, the American system of school education doesn't look like the systems of other countries. To help you understand the structure I prepared a short table:
| Education | Level | Age | Years |
| --- | --- | --- | --- |
| Primary | Elementary school | 6 – 11 | 5 |
| Middle | Middle school | 11 – 14 | 3 |
| Secondary | High school | 14 – 18 | 4 |
| Vocational | Vocational training | after high school | |
| Tertiary | Undergraduate programs | after high school | 4 |
| Tertiary | Master's programs | after Undergraduate programs | 2 |
Pre-school educational is not compulsory, however, every state has different rules according to this point so details differ. Elementary education starts when children are six or seven year-old, in other words they go to the first grade (form) at the age of 6. Kids start learning reading, writing and mathematics there.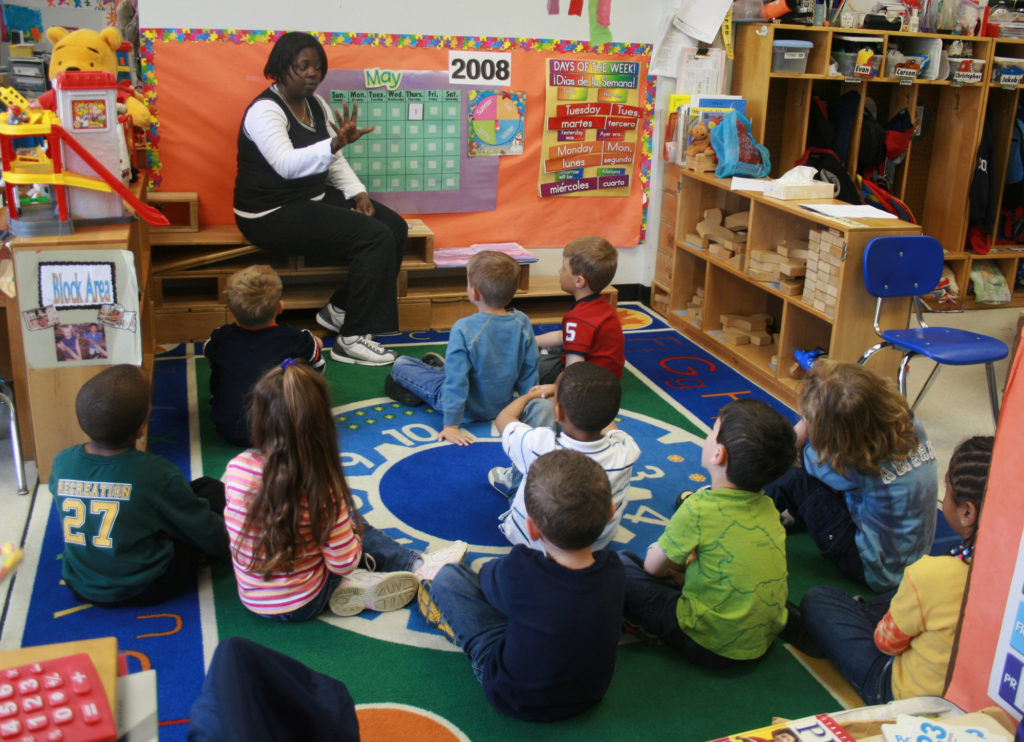 Middle education is a period between primary and secondary school. The programme of studies includes English, Arithmetic, Geography, History of the USA, Natural Sciences and, besides, Physical Training, Singing, Drawing, Wood or Metal Work, etc. Some states also have a foreign language included.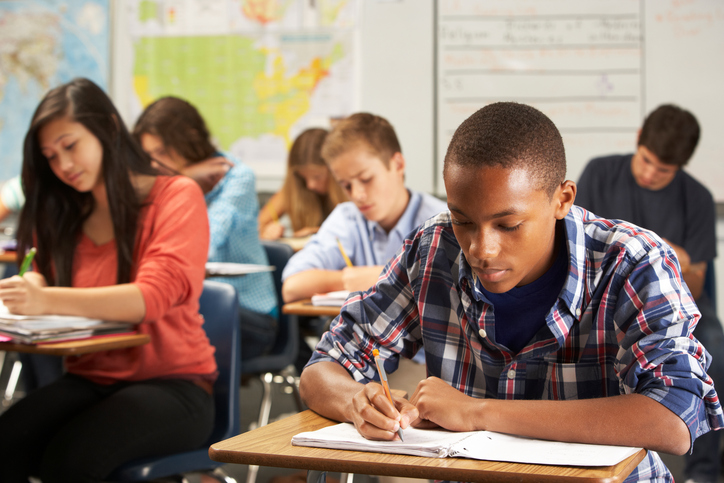 Secondary education starts when children enter high school. Students have opportunity to choose subjects themselves. Schools provide education in general subjects and often include particular lessons for those who seek for job in industrial and agricultural areas. Among typical lessons most students take biology, chemistry and physics (science), algebra, geometry, pre-calculus and statistics (mathematics), english language, social sciences and physical education.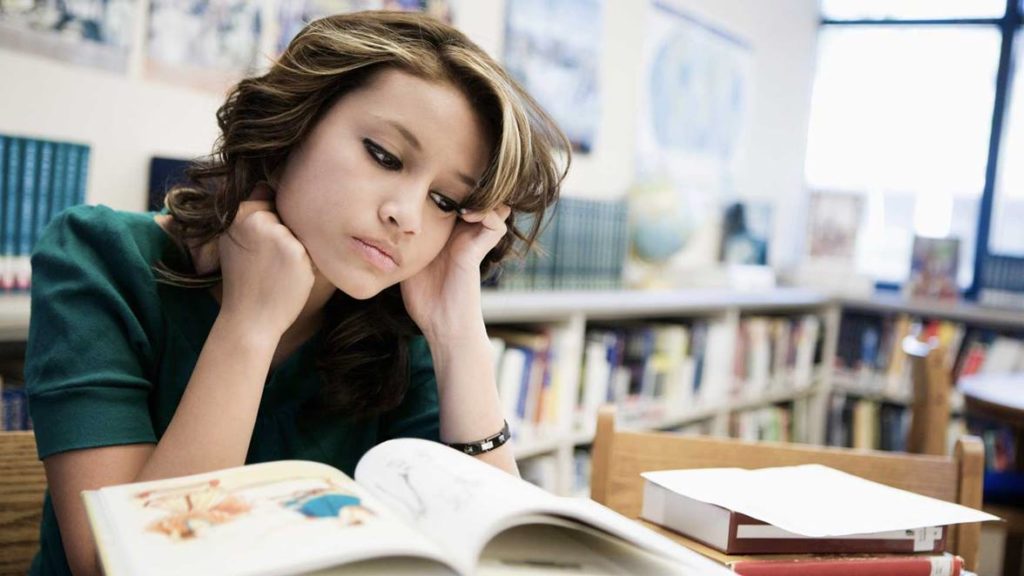 Higher education becomes possible after secondary. Here, students can decide if they want to continue studying at vocational and technical establishment or go to various colleges. The students do not take all the same courses as they can choose subjects they want to investigate according to their future profession. Of course, there are curriculum subjects included into a basic programme. There is a guidance counselor who is a special teacher. His mission is to help students to select elective subjects. Such person is involved into students' social life, he often helps to solve problems that many teenagers get being students.
Higher establishments are represented by universities and colleges. The majority of modern American teens continue education there. Unfortunately, this stage is affordable not to all of them. They must pay a tuition fee. That is why many students take a gap year and work to earn money for universities. The oldest American higher institutions are the University of Pennsylvania, the College of William and Mary and Harvard University.